Hosted Princess Themed Kids Party Games in Sydney!
Hire a Princess Birthday Party Entertainer in Sydney to organise your princess themed kids party games.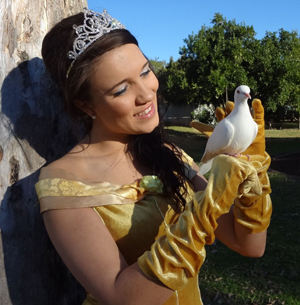 Hows this for cool birthday party ideas in Sydney! Your real life Princess comes to your kids Birthday party to entertain the girls and boys with exciting, active kids party games with a Princess theme.
Even though your little girl maybe having a princess themed birthday party- which, is definitely girly, most parties are mixed boys and girls parties. We make sure that both boys, as well as girls, are entertained with our princess themed kids party games with action, fun and silliness. Party games such as "Rescue", "Princess Parachute Games", "Magic Super Powers", "Crazy Balloon Twisting"
With all the kids party games organised for you there is more time for parents to actually ENJOY the party rather than feeling stressed about it!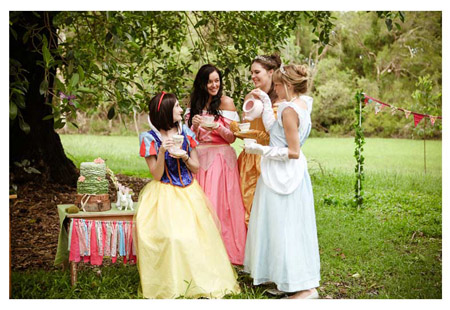 All our Sydney Princess birthday party hosts are qualified school teachers. Your princess birthday party entertainer is also insured for public liability for up to $20,000,000 With this in mind you know that you have your fun princess kids party games, organised by professionals and with proper insurance.
Here is a breakdown of how a Sydney princess host  entertains at your Birthday Party.
Firstly, our parties are mainly for mixed boys and girls parties. We make sure that both boys and girls have a fun time in our parties by being very cheeky and funny princesses.
Thirty minutes before the Princess Party Host appears the guests arrive, handing gifts to the birthday girl.  They explore the garden or park and any shy children will start to gain more confidence. The boys and girls get told of the birthday
Thirty minutes after the start of the princess themed birthday party the children call for their Sydney birthday party princess host to make her grand entrance. Your entertainer, dressed in  princess dress and crown appears and the girls and boys birthday party fun begins!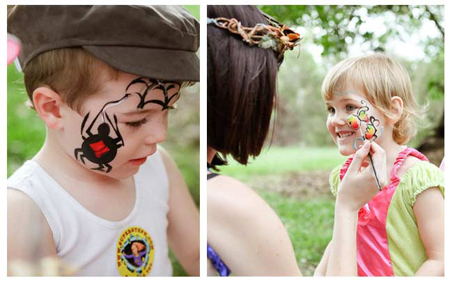 0-10 minutes
Your girls Sydney Princess Party entertainer gets to know all the children with a name game and explain what princess delights await.
Most Princess themed birthday parties in Sydney are mixed boys and girls. Your princess is used to hosting Princess themed birthday party entertainment for mixed boy and girl birthday parties so never fear that the boys will think it is too girly. Boys take on the role of princes and have to save the mini princesses from the evil witch. The evil witch has wrapped the little princesses in wrapping paper and they cannot get out. The boys and girls help save each other.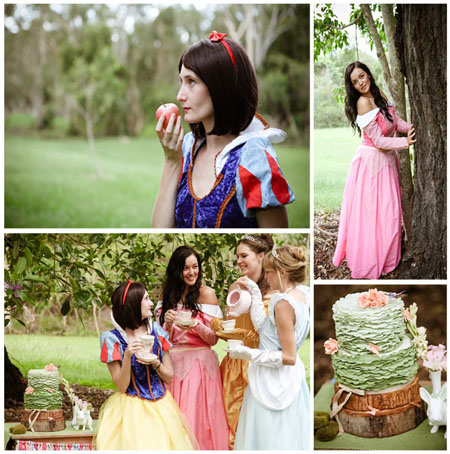 10-20 minutes
The Princesses birthday party entertainment speeds up and faster princess themed party games are played around the castle grounds (garden) Entertainment such as "Witch Freeze", "Party Like a Princess" and "Princess Leader" " and "Princesses-Tug-Of-War" with a funny twist!
They play a quick game of "Princess, Princess, Toad" and the boys and girls whizz off trying to catch each other.
20-35 minutes
Princess themed Birthday Party Balloon twisting. Your Sydney birthday party Princess has a surprising talent. She can twist and turn girls and boys birthday party balloons into dogs, flowers and space lazers. The children will have a "Princess Party Pop Quiz" on all girls and boys favourite movies while your professional birthday party entertainer twists the party balloons.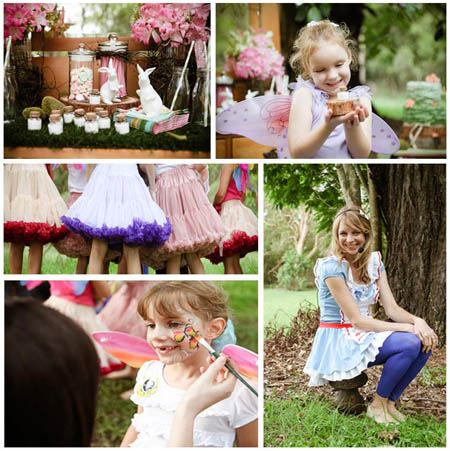 35-40 minutes
The Sydney birthday party prince's and princesses all help your kids princess party entertainer to do real magic! With a magical touch the princesses favourite party book is full of pictures – a second magic wave for the party children – and it has now become all colourful. Whatever the children do, just don't get them to take out their magical eraser…
40-55 minutes
Princess parachute time! This is a favourite for children having a Princess themed birthday party in Sydney. The boys and girls at the princess themed birthday party love to run under the colourful parachute and spin your little birthday party princess whilst singing "Happy Birthday". The girls and boys also have to guess who is hiding under the party princesses parachute. This is a real visual eye catcher for cameras at the birthday party so stand by mums and dads of Sydney!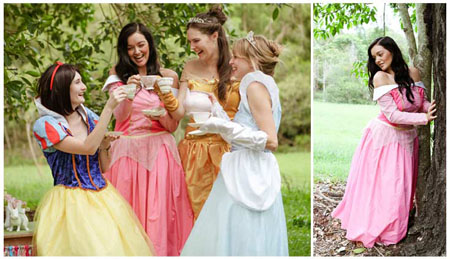 55-minutes to 1 hour
Your Sydney Birthday Party Princess entertainer will gather all the boys and girls and adults around for the to sing "Happy Birthday" and watch your little girl wish her princess birthday wish…
Everyone gets a certificate that turns into a magic wand in case they bump into any toads that need to be changed back into Princes and gather for memorable photos with their favourite Birthday Party Princess Host in the whole of Sydney!
EXTRAS
We can even have your little girls Princess birthday party entertainer to entertain the girls and boys from the beginning of the party as the children come in and settle.  They play more princess party games, provide and play pass the parcel and also all the resources for a Princess wand making craft workshop! This Extra 30 minutes of fun and games will be just $50 extra or an extra 1 hour for $100.
Hear what some other parents have to say about our Sydney Princess Party Entertainers: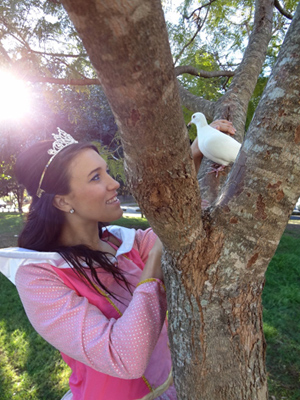 Thank you so much for organising Princess Natasha yesterday at such short notice and thank you for Aimee reducing her price for us as this suited our budget. She was absolutely amazing and the kids loved her. Karla thought she was really funny. And Ellie the face painter, once again, was brilliant and Karla thinks she is beautiful. Your teamed saved the day! –  Regards Vicky – North Sydney
Hi Stephanie and the Sydney Princess Parties! Princess Aimee,  was a huge hit with the kids and Olivia keeps asking about her – how did she get here, how did she know me….!! She was also a huge hit with the parents – we all thought she did an amazing job at being a birthday party princess and must have been exhausted afterwards! So thank you to Sophie and yourself. Will definitely fill out the survey. Many thanks, Lynelle. (& Olivia) Manly, Sydney
Good afternoon birthday party Princesses of Sydney! Survey is all done. I have to tell you though that Sophie was FABULOUS! I had 3 mums want details about your Sydney princess parties for their girls. Princess Sophie was unfaultable. Please pass on my sincere thanks to her for making my little ones day. I do have video footage too so I will send it through. I have 5 children so I will definetly be back. Thankyou Karmen OHanlon – Ryde, Sydney
Dear Sydney Fairy Princesses in Sydney, Thank you so much for a wonderful princess birthday party on Sunday. Kiri loved it was asking when you can come again. Thought you might be interested in some photos taken by my sister-in-law, who is a photographer. All the best, Tania – Eastwood, Sydney
Hi Aimee, I just wanted to send you a quick email to thank you so much for yesterday. Laura had the best time at our "Sydney princess party" as did her friends! When I took her to school this morning all of her class mates met her at the door with hugs and more excitement. Ty (aka bowtie) was so excited he exclaimed (in the loudest of voices) "Laura, your party was AWESOME!!!" You certainly made her day a wonderful experience and Andrew and I were so pleased at seeing how excited she was and how much she was simply beaming. Can't thank you enough! kind regards, Rebekah Chatswood – Sydney
Hi Sydney Fairy Parties, Thank you so much for a wonderful Princess Party today with birthday entertainer Aimee! The children were entranced! We will be recommending you to everyone! Many Thanks Leanne Baulkham Hills – Sydney
Hi Sydney Princess Parties Would just like to say thank you for providing such great entertainment for children's princess parties. It certainly makes our job much easier! Aimee was absolutely fantastic even when the children were getting quite over zealous and excited! Kind regards Annette Powell – Parramatta, Sydney