Fairy Princess Birthday Party Ideas For Girls
The Best Party Ideas For Fairy Girls Birthday in Sydney
Your daughter is one special little girl. She deserves a real life Fairy Princess for her Birthday party. If you are looking for fantastic birthday party ideas in Sydney look no further!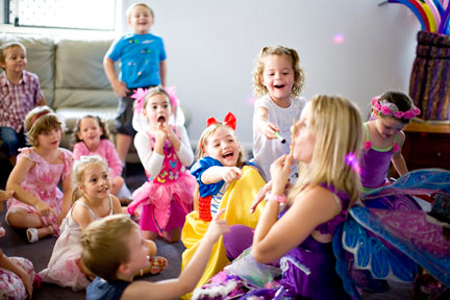 WHY CHOOSE US?:
1. WE ARE SCHOOL TEACHERS!

Get professional party entertainers that are professionally qualified!

2.We are different than other fairy party entertainers in Sydney.
We are cheeky and funny and specialize in mixed boys and girls parties. Games and Competitions are key. No wishy-washy boring stories sitting on a blanket.
3. We specialize in mixed boys and girls birthday parties.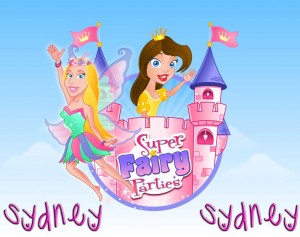 You will have boys at your girls princess or fairy birthday party. Boys love our competitive party games such as rescue and parachute games.
4.We have $20 million public liability.
Accidents happen…You are covered!

5.We bring all the props and music and even have microphones for that special touch!
There are many birthday party ideas to choose from in Sydney. HOWEVER, If you are looking for a princess or fairy party host as one of your party ideas just email us – to get a quote for  an affordable price for one of the best birthday party ideas for girls.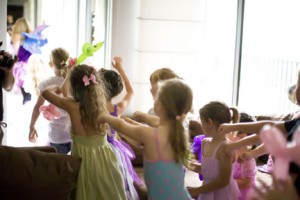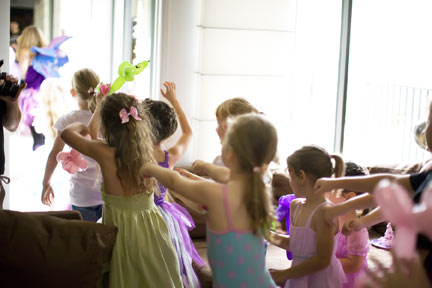 We cover most of Sydney. Our school teachers / entertainers live in Eastwood, North Bondi , Drummoyne and on the Northside of Sydney.
Watch our wonderful Party Fairies on the Network 10 Kids Hit TV Show

Sydney Fairy Parties are a big hit for people searching for "Birthday Party Ideas in Sydney". We perform on average 16 shows a weekend and are getting bigger in the Sydney suburbs. We perform so many show for just 4 ladies due to our reputation of having every performer nothing short of being school teachers.
Knowing that the children are in safe and responsible hands whilst you organise the rest of the fairy birthday party is a warm relief for parents that want to relax. Sydney is certainly talking about how fantastic an idea it is to get qualified school teachers entertaining for fairy themed birthday party ideas.
The fairy party host used to be able to organise all the party food, the party games and the nibbles for the parents. However, due to the number of parents staying at fairy birthday parties the pressure is great and the search for birthday party ideas in Sydney tend to become more extravagant than the year before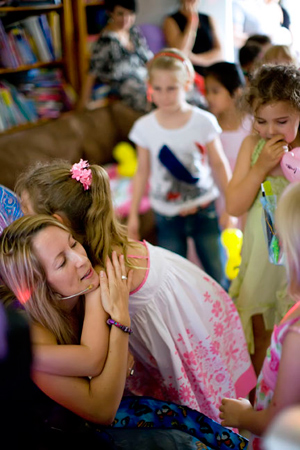 In Sydney today parents also work at least part time as well as have other children. Gone are the days of the stay at home Sydney mum that has time to bake fairy cakes and have a relaxed time. Enjoy outsourcing your girls fairy or princess themed birthday party to a professional girls party entertainer in Sydney. They know all the tricks of the trade and can also help you on decisions about types of fairy birthday party food, princess or fairy party decorations and, if you book our princess and fairy birthday party entertainers for your little girls special birthday party you can even use the free princess or fairy birthday party invitations that are on this site!
Don't just take our word for it. Read what the mums in Sydney had to say about our Fairy birthday parties and princess themed party entertainment:

Dear Sydney Birthday Party Fairies,
Thought I would let you know that we thoroughly enjoyed having Birthday Party Fairy Entertainer, Jess, at our party.  We had seen fairy Jess dressed up as a princess in a previous party. She did amazingly well with such a large number of children. I don't know where they all came from!
Many thanks,
Racheal Irwood, Paramatta, Sydney
I am so glad that my daughter picked your company out of all the others. It was so nice to speak to you too SuperSteph, about the ideas that I had for the fairy themed birthday party and how to make that fit with Fairy Cassie, Jennifer really enjoyed her party and loved the fairy birthday party invitations that we found on your site for FREE! Thanks again for a wonderful day. Please pass my thanks onto Fairy Cassie and tell her that she has made Jennifer's party a day to remember – even for me!
Sue Jeston, Chatswood, Sydney
Dear Sydney Princess Themed Parties,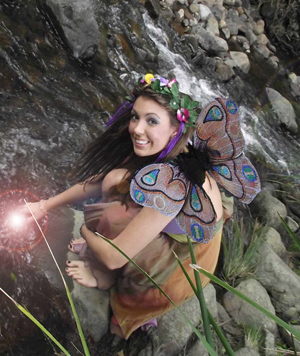 I have just found a balloon dog being cuddled by my big girl Emmy. She has gone to bed with it lol.  We loved hiring Princess Jessica. She has a wonderful energy to her that I would have never been able to maintain if I had done the party games myself.  The children were transfixed by her. I would highly recommend your Sydney Princesses for girls website.
Many Thanks again,Megan Thomas, Mosman, Sydney
Dear Sydney Fairy Parties,
I just had to say again thank you so much to our beautiful fairy party host Aimee. She was just perfect and Freya really thought her fairy princess party entertainer was real. Yesterday morning I heard Freya calling out in the garden for Fairy Aimee. We will be using your fairy party services again next year for Freya's sister who will be 5 years old. I am sure she will be surprised to see Fairy Aimee back again for another Birthday party.
Lindsey Webb – North Sydney